Enjoying life the French way #1 - l'Apéro
Enjoying life the French way #1 - l'Apéro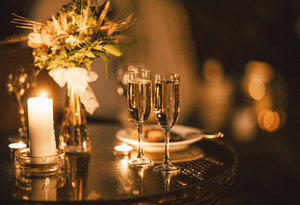 It is said that French people can enjoy their life by prioritizing free time for themselves and their family: They actively try their best to create such free and happy time, and it includes the way they cook and eat at home.
In this blog post serie, we will introduce some tips to help you creating enjoyable time the way French people do it.
L'Apéro, a cultural ritual beloved by French people
L'Apéro, short word for "l'Apéritif", is a very important custom for French to enjoy relaxing and precious time with family and friends. It typically involves a drink such as wine, liqueur or coktails, and some snacks for an opening before a diner or even a lunch, although it is usually just an excuse to share your time in good company, chatting and gossiping over tasty food. The Apéro hour is really about friendship and keeping in touch, sharing the news and that is why it is so important to the French.
Great drinks and great food, the key to a successful Apéro
If Champagne or good wine can be part of an apéro, especially on occasion like Christmas, it usually involves simple cocktails. for example one of the most famous apéritif cocktail is the Kir, a mix of white wine and blackcurrent liqueur "crème de cassis".
But the Apéro hour shines the most  when it comes to the variety of snacks. They can be sophisticated, with cooked canapés usually involving cheese, ham and bread, but they can also be very simple yet  incredibly tasty. Olives or Pâté, simply opened and served are amongst the most popular foods. One of the most shiny star of apéritif, however is the saucisson: Cut into thin slices and offered to everyone in a single shared plate, it is always a great success. 
Apero is a huge part of French culture because it brings relaxing and happy time with loved ones or best friends: I definitely hope Japanese or foreigners living in Japan can find the time to try and enjoy relaxing time with an apéritif. It's really worth it and it will be lovely!